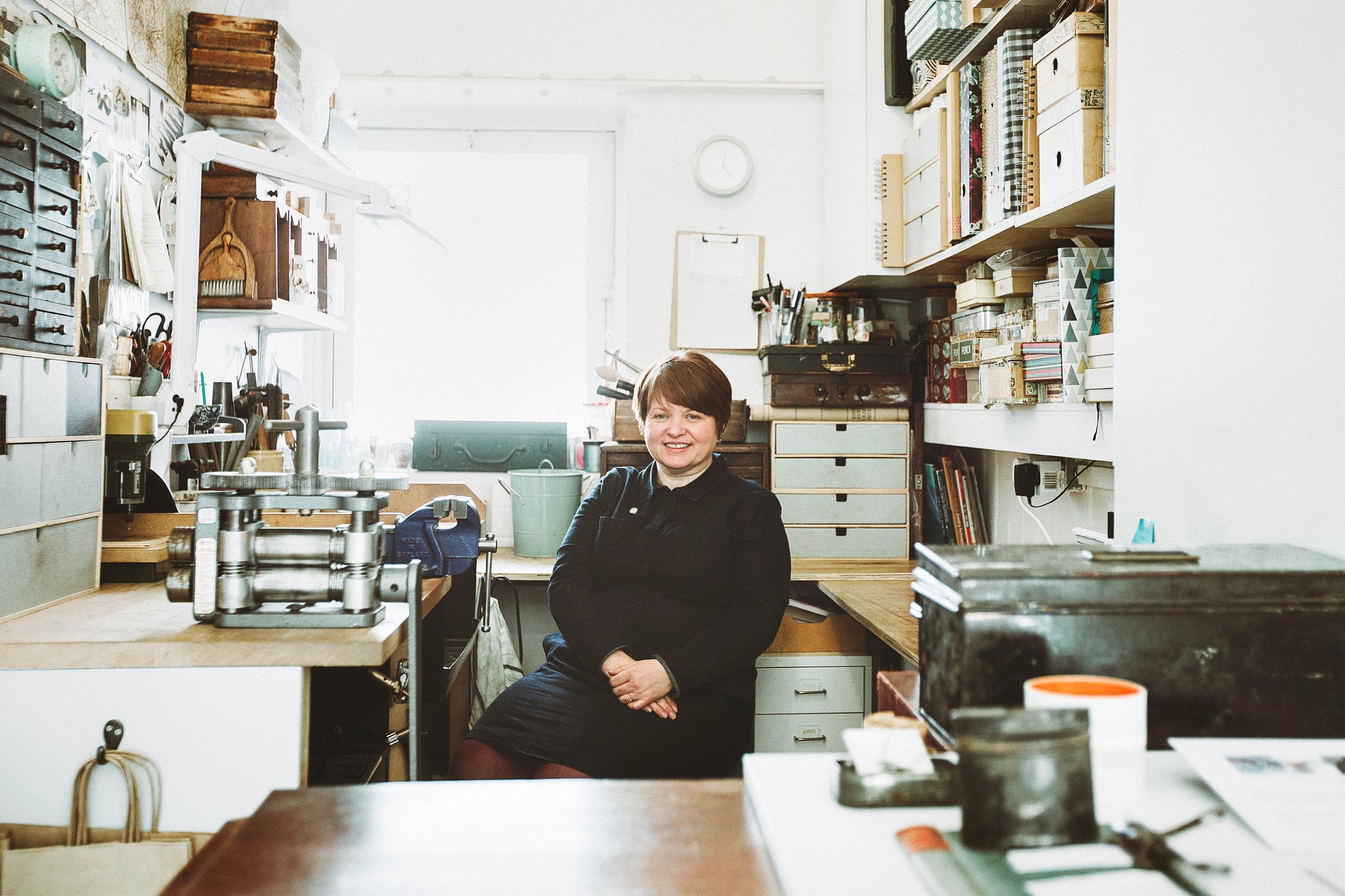 Clare Hillerby
After graduating from Edinburgh College of Art in 1997 with a BA (Hons) in Jewellery and Silversmithing, Claire received a Start-Up Grant in 1998 from the Scottish Arts Council and established her workshop and business in Edinburgh. Now she is based at Studio 20a in Manchester Craft & Design Centre.
Inspiration...
Ephemera featuring handwriting are sourced, sections extracted then combined with new metalwork...contemporary stories emerge. Fragments of handwriting appear as pattern with hints of original meaning. Contrasts of writing styles and character are important, and combining various characters result in new conversations. Original old postcards, stamps and maps are combined with old wooden rulers and silver elements. Silver is often oxidised for a depth of colour and to allow papers to become the highlight. Yellow gold tube rivets are employed in construction and reference an industrial landscape. History and heritage are a constant reference.
Not every item we have in our gallery in Haworth is listed as a product to buy online. If you've seen something that you'd like to enquire about, please do get in touch. We would be happy to provide more information and/or arrange manual payment and delivery. We can also reserve items for you to collect at your convenience.